Editorial
Closing word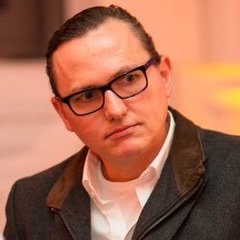 Harald Sundmaeker
Work Package Leader
Work Package 2 Network Expansion by Open Calls
This publication provides us with an overview of the ideas and solutions developed under our RESPOND open call, and thus, of what European innovation can do in face of a crisis. Hackathon type of activities are a great way to develop creative solutions, which then need to be cultivated and perpetuated. Replication and use of developed ideas and solutions are important opportunities supported in the SmartAgriHubs project. Some of the results developed during the pan-European hackathons could be good candidates for our open call PREPARE, which is the first step towards developing an Innovation Experiment.

Hackathon activities are a great way to develop creative solutions
SmartAgriHubs' way to achieve this, is by fostering a dynamic network and funding innovation experiments across the European Union. The Digital Innovation Hubs are pivotal to this ambition. The hackathons ease the process that DIHs can execute to function as a hub: supporting and expanding in the region, igniting new Innovation Experiments, attract new ideas, talent, partners as well as funding for innovation experiments and ecosystem. On top of that, the different SmartAgriHubs open calls PREPARE, RESTART and EXPAND aim at developing ideas and provide support for innovation at each stage of its evolution. We are sure that the participants of these hackathons, enjoyed the experience as well as build on the momentum and will become active members of our innovation community.
We are looking forward to connecting and discussing with you using our Innovation Portal!