Taking stock of
Aquaculture in Europe
Why Aquaculture?
The EU is the 8th largest aquaculture producer, with an aquaculture production of 1.25 Million tonnes a year, worth upwards of 3.9 Billion Euros a year.
Even though production is mainly based on five Member States (Italy, Spain, France, the UK, and Greece), Europeans are generally big consumers of seafood, with an average of 23.1 kgs consumed per person every year. Almost a quarter of those items originate from aquaculture.
However, aquaculture has to face a number of environmental challenges. The feed used in the production processes and the organic discharge incurred, lead to a build-up of nutrients which, in a coastal environment can lead to reduced levels of oxygen and an increased risk of algal blooms. Further, the production processes are often energy demanding and incur the emission of a high amount of Greenhouse gases.
Aquaculture is still a large and expanding market for the European Union, directly accounting for 85 000 jobs and supporting upwards of 14 000 local enterprises. Therefore, the Commission has decided to invest heavily in aquaculture, especially through the European Maritime and Fisheries Fund. Indeed, 20% of the financing granted through the fund between 2014 and 2020 is to be directly directed at the expansion of aquaculture.
The digitalization of agricultural practices through the use of ICT and Internet of Things technologies is an essential step towards increasing the competitivity of European aquaculture and the quality of production. It facilitates the increase in production process efficiency and allows to mitigate the impacts of the industry on coastal ecosystems and to reduce energy costs and greenhouse gas emissions.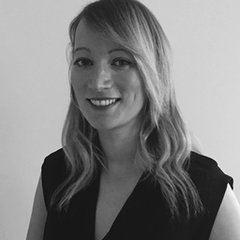 Column
Kathryn Stack
Secretary General,
at The Federation of European Aquaculture Producers (FEAP)
European aquaculture: opportunities in the future
The Federation of European Aquaculture Producers (FEAP) is the united voice of the European aquaculture production industry, both marine and freshwater, representing professional fish farmers from across Europe. We have 22 members, both EU and non-EU (Norway, Iceland, Turkey and Switzerland). The main species we represent are salmon, trout, sea bass, sea bream, carp and sturgeon.
With an extremely low carbon footprint, aquaculture is the most efficient producer of animal protein as food compared to all other animals and remains the fastest growing food producing sector in the world. It is expected to fill the shortfall resulting from declining capture fisheries with around 50% of fish products currently coming from aquaculture. Despite this global growth not currently being reflected at the European level, there is huge potential and aquaculture will play a major role in food security for an ever-growing population.
In order to ensure efficient and sustainable sectoral growth, new developments in innovation and technology will be crucial to overcome the current challenges. FEAP are partners in the FutureEUAqua project, which is looking at promoting innovations in the whole value chain, including genetic selection, feed ingredients, non-invasive health monitoring technologies, innovative fish products and packaging methods and more efficient production systems. The project is also looking to exploit an Internet of Things to address the challenges of a sustainable and resilient aquaculture system to ensure profitability, healthy aquatic ecosystems and strengthening the capacity for adaptation to climate change.
Together with more conventional ways of fish farming, we are also looking at newer methods such as recirculating aquaculture systems (RAS). These are land-based systems which allow aquaculture to take place anywhere, including in urban areas. RAS systems have the potential to allow for increased control and precision over the farming cycle, reducing negative impacts and increasing production efficiency.
New technologies which allow for aquaculture to operate further offshore will offer huge benefits. More open space, deeper water and more powerful currents, provide a more sustainable environment for farming fish where any effluents are diluted. It will also reduce the conflict for marine space between the different actors.
The use of shellfish, seaweed and other plants grown alongside finfish is a natural way of reducing nutrient accumulation and contributes to decarbonisation. The by-products from the feed become the feed source for the filter feeders. The system improves water quality and diversifies the species produced. This integration of farming low-trophic species needs to be facilitated and promoted for marine finfish aquaculture to support more food from the oceans.
Smart breeding programmes have the potential to revolutionise the way we farm fish by securing genetic quality that make the fish robust against climate change and disease. To improve performance, conventional and organic aquaculture producers and researches are focusing on the circular economy, safeguarding product nutritional quality and food safety.
Aquaculture is a fledgling sector so educating the public about its numerous health benefits and high sustainability profile is paramount to its general acceptance. This is important to not only increase competitiveness but also to decrease the dependency of external sources for seafood. Consumers in Europe are generally not aware of how fish is produced, which creates a fertile ground for negative reactions to information about production issues. The future of aquaculture will very much depend on collaboration, innovation and knowledge transfer which are a key focus for the industry moving forward. As an industry built on innovation, the sector is well placed to lead the way in the development of sustainable animal food production.
For more information on the Federation of European Aquaculture Producers click here: http://feap.info
Fun Facts
SmartAgriHubs aims to digitalise European agriculture in five agri-food sectors: livestock, vegetable, fruits, aquaculture and arable farming. This quarter's issue zooms in on aquaculture. What is aquaculture? And what role does aquaculture play in Europe's food production? Find out more via our fun facts!
8th
The EU is the 8th largest aquaculture producer, accounting for 1.53% of global aquaculture production
180 kgs of solid waste is rejected in the production of one tonne of marine fish. This figure includes the rejection of 105.4 kgs of Nitrogen to the environment.
180kg
180
1.25m
1.25
The EU aquaculture sector produces 1.25m tonnes in the EU each year. 50% of the production is molluscs and crustaceans, 27% is marine fish and the remaining 23% is freshwater fish.
The EU planned to invest 1.2 Billion Euros in aquaculture between 2014 and 2020.
1.2
3.9
The annual aquaculture production in the EU is worth more than 3.9 Billion Euros a year.
The average seafood consumption in Europe is 23.1 kgs per person a year.
23.1kg
23.1
43%
The proportion of aquaculture products consumed in the EU that come from within the EU.
The production of 1 tonne of marine fish requires the input of 1800 kgs of feed. In addition, it also requires the input of 135.4 kgs of nitrogen and 18 kgs of phosphorus.
1.8k
28TN
28
The average production of greenhouse gases resulting from aquaculture is 28 tonnes of carbon dioxide equivalent per acre per year.
The number of people directly employed in European aquaculture.
85k
56%
The EU aquaculture production is predicted to rise by 56% from 2010 to 2030, mainly with the increase of shellfish production.