The definition of the word Synergy is 'the interaction or cooperation of two or more organizations, substances, or other agents to produce a combined effect greater than the sum of their separate effects.' In this chapter, we highlight the synergy between SmartAgriHubs and another Horizon2020 project. This time we invited iFishIENCi to answer a few questions about their project and to find out how together we can have a greater effect than on our own.
Can you describe the iFishIENCi project in a few sentences?
The iFishIENCi EU funded H2020 project is bringing together 16 partners in a trans-disciplinary effort towards making genuine improvements to fish farming worldwide. Fish aquaculture is essential for providing healthy food to a growing world population, but its success depends upon our ability to find more sustainable farming practices. This means more effective ways of monitoring fish-health and welfare, as well as more efficient ways of feeding fish that reduce pressure upon the source of fish-feed ingredients, such as agricultural crops and wild-caught fish for fishmeal and oil. The ambition of iFishIENCi is developing and demonstrating disruptive IoT/AI based innovations, considering the feeding value chain as a whole, and addressing four commercially-important species, with fish quality as the focus.
iFishIENCi and SmartAgriHubs share the same values and objectives. How does iFishIENCi connect with the SmartAgriHubs project?
Aquaculture is connected to the agriculture sector in many ways and being a food production industry, fish farming is facing challenges similar to the challenges of the agri-food sectors. Digitalization is a key development area that can help both industries to improve and overcome challenges like sustainability, climate change, and social acceptance.
What opportunities do you see for (more) synergy between the projects ?
SmartAgriHubs can support the aqua- and agri-food sectors to find common solutions and apply best practices from the other sectors. This could be facilitated by organizing joint workshops for aquaculture- and agriculture farmers on special issues of farm digitalization. Bilateral cooperation between iFishIENCi partners and Digital Innovation Hubs (DIH) and exchanging information about the innovation experiments also could support the successful implementation of both projects.
This issue of our newsletter focusses on aquaculture in Europe. iFishIENCi is an aquaculture project, what are the biggest issues/topics that you are addressing in the aquaculture sector?
The majority of European aquaculture production is done in marine cages, land-based flow-through or pond systems, and in recirculating aquaculture systems (RAS) with a range of production costs and environmental impacts. Through close collaborations between engineers and fish biologists, the smart feeding and monitoring systems will be more elaborate and precise. This will reduce both costs and environmental impact of producing the most important species like Atlantic salmon, Rainbow trout, Sea bass and Seabream. We will identify new value chains for the valorisation of specific waste (dirty water, sludge) from different production systems, leading to zero-waste target and value creation. The project will also demonstrate how strain selection and smart breeding can support optimizing the feeding efficiency for alternative feeds in African catfish. Here cheap and sustainable feed ingredients would be essential to ensure the growth of EU production and fulfil the protein needs of the developing countries.

CiFishIENCi project has received funding from the European Union's Horizon 2020 research and innovation programme under grant agreement No 818036
Contact
Tamás Bardócz, Project coordinator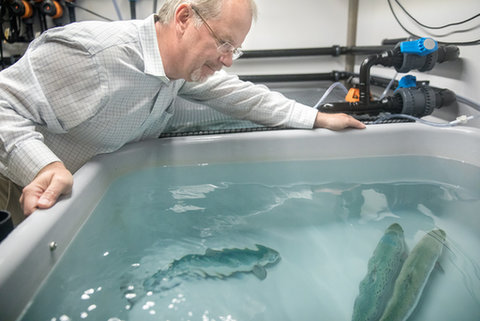 "Fish aquaculture is essential for providing healthy food to a growing world population"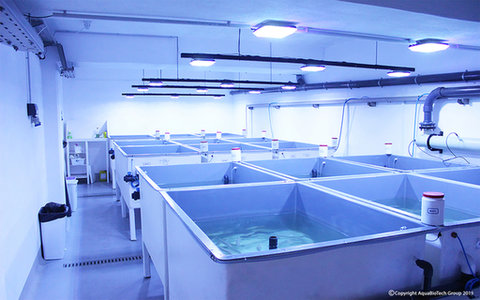 "SmartAgriHubs can support the aqua- and agri-food sectors to find common solutions and apply best practices from the other sectors."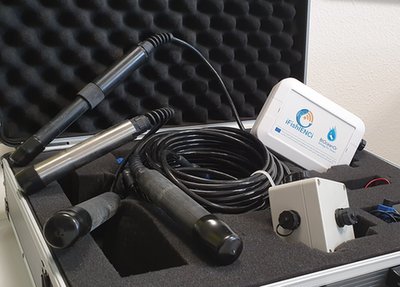 "Digitalization is a key development area which can help both industries to improve and overcome challenges like sustainability, climate change and social acceptance."
Synergising
with iFishIENCi