Digitising Farm Machinery produced by SME
Many smaller machine makers do not have the knowledge to digitize their business. Their strength lies in welding iron and solving practical problems, not dealing with IT security, cloud and digital business models. Therefore, we develop methods of best practice that can be used by DIHs to help SMEs in the agro-industry in digitalising their businesses. Our models are tested in practice in both Denmark and Sweden and can subsequently be used throughout Europe.
Our own experience points out one major issue that we can address. Some owners choose a solution too quickly  without truly being able to target the real problem. For instance, they start installing sensors on their machines - without having thought of a business model beforehand. In order to tackle this problem, we interview several people in the company and put together a process which includes workshops with development department, dealers and preferably end users – the farmers themselves. The result of this FIE is the materials and knowledge that are available for use by other DIHs who aim to educate and develop companies on digitalisation issues. 
Working with change management requires some insight and therefore close dialogue with the company. The execution of workshops is extremely central in developing the future digital business, so planning is essential to achieve results. Often, the company disposes of a great deal of knowledge about their products and their competitors' products. They have an idea of their strengths and weaknesses in the market. Typically, they will need to be inspired and probably "mentally relocated" before making the best possible decisions as to where to go in a digital context. The Danish Technological Institute (CC and partner in FIE 3) has collaborated with the agro-industry and created a workshop for SMEs  with an interest in digitalisation. Here we present methods for drawing up business plans, financing ideas, and testing machines to create evidence of impact.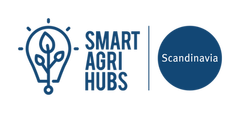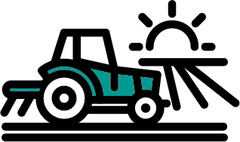 Regional Cluster
Scandinavia
Sector
Arable
End user
DIHs
Product
Knowledge building for DIHs who aim to educate and develop companies on digitalizing issues.
Contact
Nicolai Fog Hansen
Jens Juhl
Partners
AGRO INTELLIGENCE APS
DANFOIL A/S
GOTHIA REDSKAP & EKOVAXT AB
LANDBRUG & FODEVARER F.M.B.A.
AGRO BUSINESS PARK AS
AGROVAST LIVSMEDEL AKTIEBOLAG
RISE RESEARCH INSTITUTES OF SWEDEN
DANISH TECHNOLOGICAL INSTITUTE
AARHUS UNIVERSITY
Something funny/interesting
Workshops are not a classic meeting. You will be surprised at the effect of, for example, putting 40 different pictures on the floor and asking each participant to choose the one that best describes the situation in the company they work in. Then ask them to tell why they chose this photo. It can be a great start and provides a more open dialogue than a traditional "round the table" game.
Digitising open field vegetables
Harvesting of organic vegetables requires utmost accuracy and timeliness, since a delay of only a few days can drastically decrease yield quality and result in major production losses. Weed  infestation is a major problem for growers of open field organic vegetables, since their available tools are limited, and human-based weed control procedures are time-consuming and labor heavy  works when executed without proper indications.  Irrigation, Pest management and Fertilisation  are challenging aspects of every crop production system, and optimal input management is a critical problem that all producers face.
Harvesting can be optimised and production losses can be minimised while ensuring that high quality characteristics are maintained for the entire production. With our solution, intra-row weeding is executed manually, and by providing the workers / farmers with a map that demonstrates where weed pressure is more intense. This labor-heavy task can become a lot more efficient. Finally, all growers can benefit from optimal usage of their valuable and costly resources. 
We are collecting data from organic broccoli fields on a weekly basis to: 
Develop a broccoli Maturity Estimation Model to identify the optimal harvesting date. 
Train Neural Networks to automatically detect weeds and generate weed pressure maps. 
Develop complete predictive models for the optimisation of broccoli fields' irrigation and fertilisation. 
We use drone imagery to "teach" a computer what a broccoli plant looks like, and then once it is confident enough to do it with high accuracy, every bit of vegetation it sees and is not marked broccoli, gets marked as a weed.  A map is then created that shows where most weeds are located.  For the maturity estimation, we gather data throughout the growing season and perform a yield mapping of the entire field once broccoli plants reach their "optimal" maturity  every season. Then we observe correlations between certain dataset during specific growing stages with  the  final yield and develop a model that estimates when it is best to harvest.  Several sensors constantly collect weather and soil data and estimate "how much" organic fertilizers,  organic pest management product  and water should be applied,  as well as "when".  The products we aim to bring to the market are the maturity model, the optimized input models and the weed detection system. The end users are organic open-field broccoli growers, but researchers might also find our tools interesting or even use our methodologies as a stepping-stone  or get some ideas  for their own research. 
During the days that we perform data collection  (usually Saturdays), we arrive at the fields approximately  half an hour before  sunrise, to  prepare the equipment. About  half an hour after sunrise, we  collect multispectral  drone  imagery at different heights, followed by ground-level reflectance measurements with a handheld sensor and a GPS.  Finally,  we collect some agronomical data and check that the installed  IoT  station and their sensors work properly.  Data is managed and analyzed during  the  other days of the week. Gaiasense  provided the  IoT  devices that  are exploited by Neuropublic  and  also  gave  access to data and results from an  IoT  infrastructure for open field vegetables that  was  already deployed in Larissa and Argolida regions.  Gaiasense  DIH will also promote the  results to producers and other related stakeholders across Greece, to support the replicability and sustainability of the experiment outcomes.

Regional Cluster
South East Europe
Sector
Vegetables
End user
Organic open-field broccoli growers.
Product
Maturity Model, optimized input model, and weed detection system.
Partners
AGRICULTURAL UNIVERSITY OF ATHENS
NEUROPUBLIC AE PLIROFORIKIS & EPIKOINONION
MARATHON BIO PRODUCTS
GIASENSE
Contact
Vasilis Psiroukis, AUA
AUA social:
Something funny/interesting
It is getting really windy here on the open fields as we approach winter, we might need bigger drones soon!
Bee Monitoring and Behaviour Prediction
Our FIE aims to offer beekeepers a monitoring solution for hive and bee-family health conditions. Monitoring is performed during active season (summer) to predict and control family swarming as well as during the winter period to predict and monitor surviving families.
Temperature sensors are located inside the hive, providing comprehensive temperature control in different places in the volume of the hive. Using NB-IoT connection, they send data to the server which accumulates it. We provide basic registry for beekeepers on their resources and activities. Hopefully, in the future we will also be able to identify potential risks for the hive. The system collects sensor observations in hives. In parallel beekeepers perform daily maintenance tasks and register them in the system. As an extra task, beekeepers make additional notes – such as observations of family conditions for example. The data and observations are the basis for analysis and potential prediction system training which looks for regularities.
In practice, the situations we address depend on the available technical units installed in hives - sensors and data as well as the measured phenomena. Developing systems based on measured data and configuration can inform and alert the user about any identified border value reached. For example, if we have installed weight, noise, temperature and humidity sensors we can monitor health conditions of the family during winter, based on noise and temperature. Upon reaching risk minimums we can alert beekeepers or identify the family as dead. We can also determine the hive weight and weight dynamics, that can help beekeepers to better plan logistics and maintenance tasks in apiary as well to identify cases of honey robbery in the context other bee families, wasps or other insects and post-factum swarming. Our hive control ITC solution helps to manage beekeepers' resources with the specificity of matching sensor observation data with expert observations.
Our Regional Cluster (RC) acts as a first contact point and link between farmers and technology providers in the North-East Europe (NEE) region. The DIH's goal is to bridge the gap between the needs, challenges, interests and expectations of actors in the agri-food sector and help in dissemination. Our most interesting and valuable days are those spent with beekeepers, when we review collected sensor data, make activity registrations and register observed events in the family. There is always a wish to catch patterns and regularities in the collected data series looking at the same family data and comparing it with other data.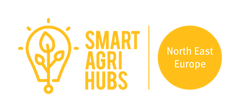 Regional Sector
North East Europe
Sector
Livestock Production
End user
Beekeepers
Product
ITC application
Contact
Kaspars Skalbergs
Partners
BALTIC OPEN SOLUTION CENTRE
SABIEDRIBA AR IEROBEZOTU ATBILDIBUSUNGIS
FARMERS PARLIAMENT LATVIA
WIRELESSINFO
ZEMGALE REGION HUMAN RESOURCE AND COMPETENCES DEVELOPMENT CENTRE
TECHNOLOGY PARK
MEža BITE
Something funny/interesting
During the FIE the bees went on strike (dressed in yellow jackets) because they wanted more honey and less working flowers.
Sensoring and AI Algorithms for Early Crop Disease Detection
Pest has usually an explosive evolution, and treating just before the "explosion" help to controlling it in a sustainable way. Soilborne Phytophthora cinnamomi is one of the world's worst pathogen affecting several species from the native flora as, for instance, cork oak trees in Portugal. We investigate the use of hyperspectral sensing to identify trees with high probability of being infected with this pathogen. The validation of the procedure is being done on the ground by means of laboratory analysis of detection and genetic characterization of the isolates. We model the pest evolution and define when to treat, having achieved over 85% accuracy. We address the loss of trees and the impact of cork production. Our solution helps decreasing the costs associated with surveying the pathogen and the laboratory analysis. We also increase efficiency of field detection by means of portable instruments. Our solution will be a bonus for the pest management in natural ecosystems. It will be a service provided through a web platform and usable easily by the farmer. We will develop an algorithm that might be used by the official inspection services, private producers or landowners.
All days are very different from each other, as several items are under intensive analysis:  detection and identification by conventional morphological techniques - either on field or in the laboratory -, molecular characterization, development of new quick methods for portable devices, survey close to the end users on how they perceive the use of the technology… We are currently checking the models in a surface of over 400,000 Ha. Every week, we receive the pest scouting and provide, via a web platform, the pest evolution predictions up to 4 weeks in advance. Thanks to the DIH in our network, our FIE is able to showcase our tool both to authorities and farmers as a usable technology that combines efficiency and sustainability.

Regional Cluster
Iberia
Sector
Fruit
End user
Public Authorities, Farmers, and Landowners.
Product
Pest Evolution Model and the Creation of Risk Maps for Crop Disease
Partners
TEKEVER II AUTONOMOUS SYSTEMS LDA
EASYTOSEE AGTECH, SOCIEDAD LIMITADA
MONET TECNOLOGIA E INNOVACION SL
UNIVERSITY OF MALAGA
UNIVERSITY OF CÓRDOBA
FARM2030 (DIH)
COTR (DIH)
AGROTECH
GALICIA (DIH)
INSTITUTO NACIONAL DE INVESTIGAÇAO AGRARIA E VETERINARIA
AGACAL (RTD)
Contact
Marcos Álvarez
Sofia Fernandes
Precision Farming in Agricultural Practice
Precision farming has an economic and ecological potential for farmers, especially for fertilizers management and pest management. However, the potential of these technologies remains largely unused. An important factor is the high costs of technical equipment, which is hardly, if at all, profitable for many small-scale farms across Europe. Furthermore, software systems and user interfaces for precision farming are often complex and overstrain non-expert users. Our main goal is to propagate site-specific management methods in agricultural practice, with a focus on small-scale and heterogeneous farms. This includes the adaptation of precision farming models and their presentation in a simple and reasonable manner for non-expert users. We help those farmers who struggle with unintuitive IoT solutions for map creations.
With our solution, the farmer can create a fertilizer map on the tractor with his smartphone and starts fertilizing right away. He can also change the amount of fertilizer, as shown in the app, while driving on the field. In case high-tech equipment is available application maps can directly be used to control the machines. The product we put on the market is an application for smartphone or web which enables farmers to do site specific application of products such as fertilizer. On a typical day, we work on our models and apps for simple site-specific application. Once those applications are deemed ready, we test them directly on the field. The DIH we belong to helps us connect with farmers to discuss our solution and get a practical solution. The Competence Center on the other hand takes active part in our FIE, they provide many competences in agronomy and precision farming.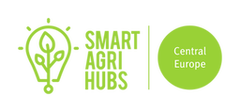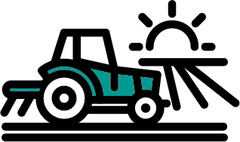 Regional Cluster
Central Europe
Sector
Arable farming
End user
Small farmers who struggle with unintuitive IoT solutions
Product
Precision farming models for Small and Medium Enterprises.
Partners
FARMDOK GMBH
PILOT FARMS
PLATFORM "DIGITALIZATION IN AGRICULTURE" OF FEDERAL MINISTRY OF AGRICULTURE
HBLFA FRANCISCO JOSEPHINUM
Contact
Peter Riegler-Nurscher 
p.riegler-nurscher@josephinum.at