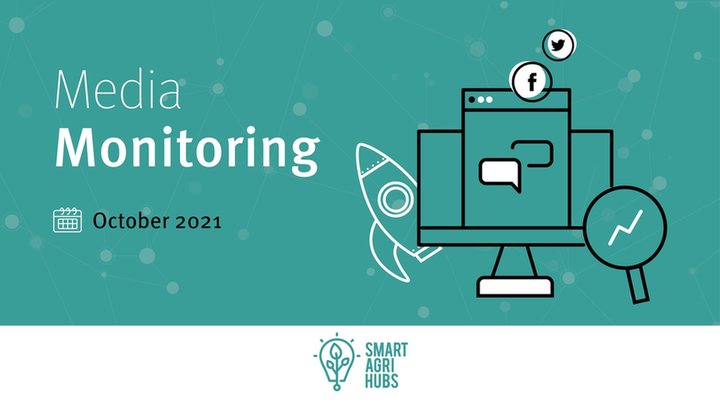 Stay up-to-date with SmartAgriHubs' Media Monitoring! This monthly report presents the most relevant news in the smart agri-food sector. It displays a selection of news clips, categorised by Regional Cluster and by sector. With this new service, SmartAgriHubs wants to help its community to have a better understanding of the agri-food latest news and to stay alert of the novelties at the European level. We believe it could help DIHs, CCs and innovators to seize new opportunities!
Are you wondering which are the most trending headlines in your region? Open the report and enjoy the read!
Each monthly report is uploaded on the Library of our Innovation Portal. Click here to access the October reporting.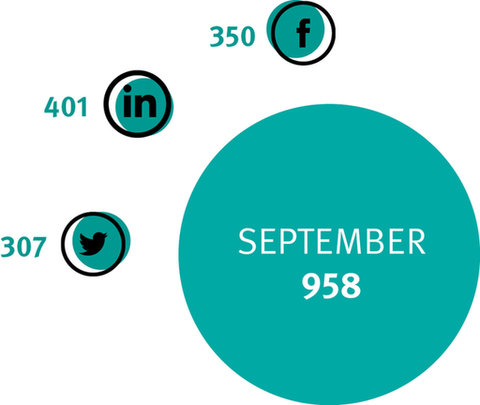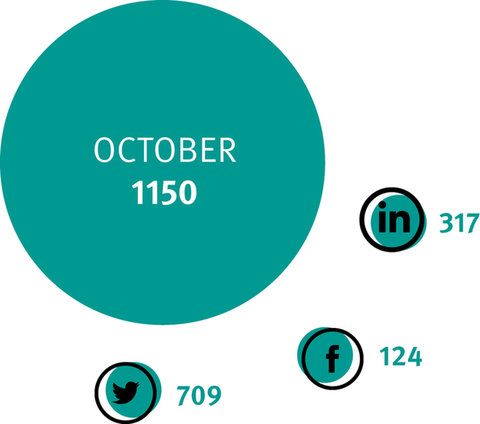 SmartAgriHubs EVENT: "How will technology bring young people back to rural areas?"
On the 25th of October of 2021, SmartAgriHubs organised a high-level event: "How will technology bring back young people to rural areas?" chaired by MEP Bert-Jan Ruissen (European Conservatives and Reformists, member of the AGRI Committee), with contributions of MEP Dragos Tudorache (Renew Europe, chair of the Special Committee on Artificial Intelligence in a digital age) and MEP Jérémy Decerle (Renew Europe, member of the AGRI Committee). The meeting had an online format to facilitate attendance at the sessions. This event aimed at fostering debates with key representatives from different fields of the young agricultural sector and the European decision-makers.
Speakers included representatives from the European Commission (DG AGRI and DG CONNECT), CEJA, MIJARC or Pays de la Loire, FNSEA. The event highlighted how smart solutions, new technologies, Digital Innovation Hubs and social networks are having a beneficial effect on young farmers and their practices.
The agenda of the event was focused on three sessions:
Session 1 - Challenges encountered by young farmers
Session 2 - How DIHs can help to overcome present obstacles of agriculture
Session 3 - New tools to communicate and disseminate along with career advice into the agri-tech sector
The event gathered speakers from the agri-food sector alongside representatives from the EU institutions. The online webinar had over 230 registrations and over 120 attendees in total joined the event.
The full recording of our event is available below. You can re-watch the video messages of our speakers on our YouTube channel.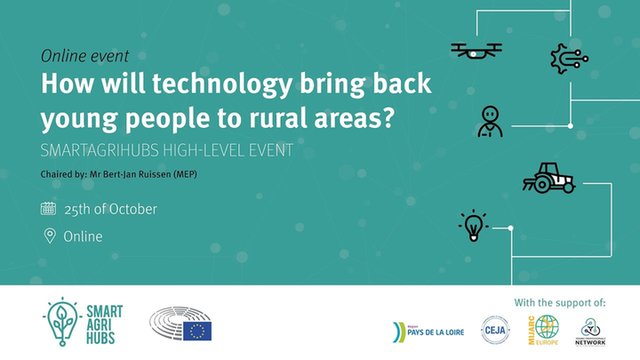 What's new 3/3
Get the latest scoops on the SmartAgriHubs Ecosystem!
Learn more about our new Media Monitoring service and our last event in young farmers & technology.