Taking stock
The SmartAgriHubs Ecosystem supports young farmers in multiple ways. Read more on the available tools and discover the testimonials of some young farmers of our Ecosystem.
Question
What are the best opportunities digitalisation can bring to rural areas?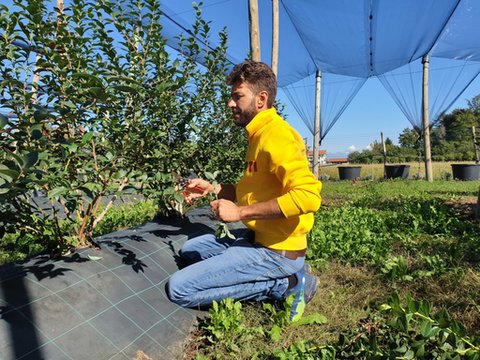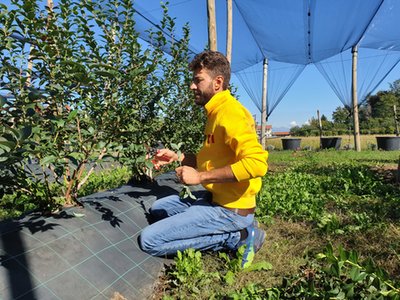 "Digitisation mainly allows us the possibility of optimising costs, reducing consumption and improving production."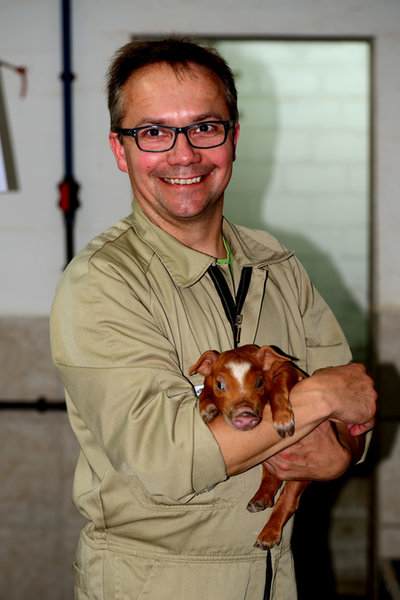 "The best opportunities of digitalisation are exchanging best practices, training and promoting the activity of the rural areas."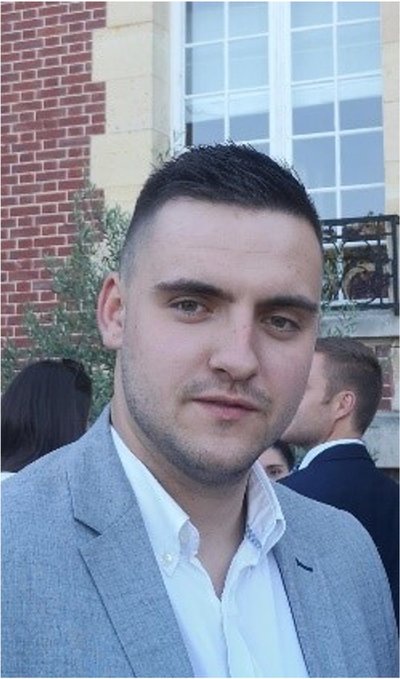 "It is essential to have a vision for farming in the future, to renew the generations of farmers."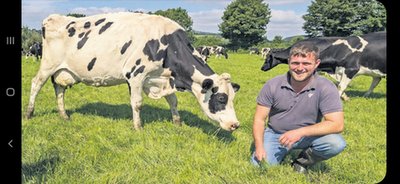 "The best digitilisation brought to young farmers in rural areas are farm mapping and area measurements, it allows faster management practises to allocate grass to our spring calving grass based system."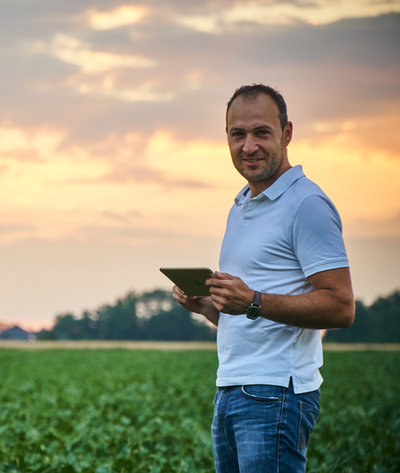 "The best opportunities for young farmers are the possibility of getting digital knowledge about their soils."
Watch these video testimonials of young farmers across Europe and learn more about their experience with technology!
Agro Poland is a fast-growing DIH
What it is for you a DIH? How do you conceive your role of DIH? What is your strongest asset?
In my opinion, a DIH should become a true one-stop shop. It is a platform where product or service providers can test before investing, find support in finding investments, become part of the innovation ecosystem. It is also a trusted networking space that allows for development, support and training. A DIH should support and organize ecosystem activities, initiatives to transfer technology, get to know partners better, develop end-user awareness of available services and their potential.
An important element is an interaction with local and member states authorities, especially in initiating support programs for technology development in industrial sectors. Our undoubted success was to help the National Centre for Research and Development with the organization of the "Fast Track to Innovation AgroTech Program" in 2020. Out of 185 submitted applications, 54 received a funding of EUR 90M.
Since the founders of DIH Agro Poland are two Research Institutes (Lukasiewicz-PIMR and PSNC), we have highly qualified staff. We offer access to e-Infrastructure resources to support pilots, prototyping, scaling-up, design, performance verification, testing and demonstration to all members of the ecosystem.
How did you start your journey of DIH? What was the first service you developed/proposed? What advice will you give to new DIHs to start on a good foot?
It all started at the end of 2017, when, while looking for data exchange opportunities in national and European projects, the paths of the Lukasiewicz-PIMR institute and PSNC met. These institutes had cooperated in the past and are in the same city.
By combining the potential of both units, the institutes can offer entrepreneurs a new level of support and services for the digitization of agriculture. The following year, the DIH Agro Poland initiative was created. The first services were purely technical: the possibility of systems integration, store and data exchange and performing demonstration experiments. These were the services both institutes knew very well and the starting point for others. If you are the best at something, many will come to you over time, seeking advice and support. You do not need a wide range of services at the beginning. Better to focus on quality than quantity. It is also important that the development of new services results from the needs identified by partners and from the logical development of the DIH.
How does your daily work look like? i.e.: How do you find your clients? How do you make sure to stay on top of the innovation?
Daily work is primarily composed of meetings with interesting people full of passion and ideas. We are looking for opportunities to implement these ideas or products as part of ongoing projects, we are looking for partners who would like to cooperate, for start-ups we find support in interested venture capitals. We carry out projects, tests, implementations, demonstration shows and presentations. Each day is different, interesting and very often demanding. As for our clients, we are reaching the stage where the number of self-applicants is slowly exceeding our ability to offer them the highest quality of service. The ecosystem is growing day by day and we already defined needs for further internal growth and training of new employees.
In our case, staying on top of innovation is relatively easy. Institutes and core partners carry out many projects financed from national or EU funds. The implementation of such project's forces the development, creation of new products and services. With each project, we are wiser about the knowledge we have gained and reflections on the mistakes made. The ability to develop each day is one of our greatest assets.
How did you benefit from the SmartAgriHubs capacity building facilities? Did you take part to the Learning & Exchange Programme? What are the main advantages of being a member?
We find many benefits in participating to the SmartAgriHubs capacity building facilities. The Innovation Portal is the first element. It allows you to keep up to date with events from all over Europe, to find specialists in various fields and exchange information or comments with them. People are representatives of institutions, which are potential partners for future initiatives and projects.
The newly launched Learning Exchange Program LXP for DIH is a space where I can find good advice, support and knowledge from solutions already tested in other places. Learning from the mistakes and best practices of others make for faster and smoother growth of our organisation. Subsequent modules appear on the platform, which encourages members to return to the platform and even for DIH representatives, to appear on the platform as a mentor, additionally using the courses as a participant. The exchange of experiences and best practices allows members of the ecosystem to develop effective practices for the rapid digital transformation of agriculture.
An excellent tool available on the Innovation Portal is the Maturity Self-Assessment tool. This tool enables DIH to self-assess, build a development plan, define needs, identify gaps and develop more efficiently. Returning to the tool every six months, we can see the progress and challenges that our DIH is still facing in developing individual services.
The Business Planning module is also a noteworthy tool. From the very beginning, our DIH bases its activities on detailed financial plans, which allows us to decide on development priorities and the balance of funding from private and public sources. Access to the knowledge accumulated in LXP will certainly be of great support for DIHs starting their activity or trying to develop it effectively.
We are happy that we were able to help developing these tools. We hope they will be used by other DIHs and the entire SmartAgriHubs ecosystem.
What it is for you a DIH? How do you conceive your role of DIH? What is your strongest asset?  
To us, a DIH is a platform for cooperation facilitating innovation and digital transformation within a specific business sector.  
Our DIH SmartAgri provides innovation support services to help small and medium-sized enterprises in West Sweden. We assist them in developing, testing and commercialising adequate technical solutions addressing current needs in agriculture and horticulture. We support the companies throughout their development, from idea to product or service innovation. We also work actively to support the implementation of digital solutions at the farm level. For example, by arranging seminars and field demonstrations. Agroväst, the organisation hosting our DIH SmartAgri, is a cluster management organisation for the agricultural sector in West Sweden. Our mission is to contribute to profitable and sustainable farming in the region, based on high technical standards and good consumer relations.  
SmartAgri's strongest asset is our team, its complementary competences and experiences. Our extensive network within the agricultural sector is equally important. Another important asset is our capacity to host innovation projects to relieve the SMEs of project administration and liquidity issues. 
How did you start your journey of DIH? What was the first service you developed/proposed? What advice will you give to new DIHs to start on a good foot? 
Agroväst came into life as a spin-off from the Swedish University of Agricultural Sciences (SLU) more than 25 years ago. In the early 1990s, interest grew for internet-connected weather stations on arable land that could provide information about the risk of insect infestation and an indication of the crop's different needs, such as water etc. Soon, the idea emerges of monitoring the varying soil levels in nutrients, lime, etc… within a field. One of the first examples was to take soil samples within a field to observe the varying liming needs. Once the samples collected, we would prepare a modelisation including a map (Geographical Information System) of the limescale deposit across a field. This information will be used for spreading, as the dose distributed by the machine will be adjusted to match that allowed the machine to dose depending on soil needs. 
In 1995, Agroväst allocated funding that made it possible for the Swedish University of Agricultural Sciences (SLU) to hire the first research leader in the field of Precision Farming in Sweden. Since then, the Swedish Centre for Precision farming has been located in Skara, as a collaboration between Agroväst and SLU.  
In 2017 we joined up with the Research Institutes of Sweden and the Science Park Skövde to establish the innovation platform SmartAgri. This was a strategically important step to strengthen our capacities, become a DIH and more proactively support agri-tech and the digitalisation of the farming sector in West Sweden.  
Our advice to new DIH.s is to build networks and collaborations that are sustainable over time. You need to jointly believe in the development you are pursuing because it takes time to implement new methods and techniques. Build a strong project team with a high level of awareness and understanding of end-user needs, such as market and tech opportunities. It is important to ensure that the development work always responds to the farmers' needs and increase their profitability.  
How does your daily work look like? i.e.: How do you find your clients? How do you make sure to stay on top of the innovation? 
Since we support SMEs throughout their development we collaborate with the companies over a longer period of time. We most often start new collaborations with SMEs with a needs and opportunity analysis in order to guide them towards the next step. Often we support the SMEs in idea and project development, technology scouting, finding the appropriate partners and writing applications to attract funding for innovation projects.  
We host several innovation projects, so our everyday work also includes project management, administration and coaching during the implementation. About four times a year we arrange seminars and demonstrations of new techniques to create networking opportunities for ag-tech companies and farmers. 
We find our clients in different ways. In some cases, we visit companies that we think can benefit from our services. Sometimes they contact us.  
Every new contact also inspires us to do technology scouting and to keep in touch with the needs of the farmers. This we do by attending seminars and fairs, read news and research reviews, and by keeping an ongoing dialogue with partners within our network. 
How did you benefit from the SmartAgriHubs capacity building facilities? Did you take part to the Learning & Exchange Programme? What are the main advantages of being a member?
We greatly benefited from our collaboration with SMEs and other DIHs within the Scandinavian Cluster. The three Flagship Innovation Experiments that we are involved in have created great added value for participating companies. This experience helped us as DIH to gain new knowledge, new methods and new partners that make us even more efficient. Unfortunately, the pandemic has prevented us from expanding our network outside Scandinavia, as we had expected when first entering the SmartAgriHubs project. Of course, there have been opportunities to network in different digital forums, but we have not been that active in networking outside our regional cluster.  
The SmartAgriHubs project has contributed to us working more internationally. For example, we are currently actively working to form a European Digital Innovation Hub for the farming sector in Sweden, together with other Swedish DIHs and competence centres. Maybe we had not done that if we were not involved in SmartAgriHubs! 
contribution Andalucia Agrotech
What it is for you a DIH? How do you conceive your role of DIH? What is your strongest asset?  
We consider that a Digital Innovation Hub should be a one-stop-shop which, knowing the challenges and the needs of the local agri-food companies, designs and offers, through local entities, services that enable them to digitise their businesses.  
Andalucía Agrotech Digital Innovation Hub (DIH) is a collaborative space in which talent, business, technology, challenges and solutions are connected. The Regional Ministry of Agriculture, Livestock, Fisheries and Sustainable Development of Andalucia has signed an agreement with 34 representative entities from different sectors (public administration, competence centres, sectorial entities). These goals were to lay down the foundation for structured cooperation among the members of Andalucía Agrotech DIH. In addition, more than 160 entities have signed an expression of interest to be involved in the ecosystem. 
Signatory entities are the best asset of Andalucía Agrotech and their collaboration will be key to implement both the initiatives planned and the services proposed. They help us in building a collaborative community that boosts networking, testing of digital innovations, training in digital skills and implementing funding strategies. 
How did you start your journey of DIH? What was the first service you developed/proposed? What advice will you give to new DIHs to start on a good foot? 
Our journey as a DIH started in 2017 within the S3P Traceability and Big Data in the agri-food value chain thematic partnership led by Andalucia. This partnership establishes that all participating regions should work with "regional nodes", where public administrations, academia, businesses from the agri-food and technology sectors as well as the civil society are included. In our case, all these agents in Andalusia pointed out the need for a meeting point. They needed a platform to discuss and meet their needs, taking steps towards the digital transformation of the agri-food sector. 
This concept was very similar to what the European Commission started to refer to as a DIH. The regional node of Andalucia began its transition towards this new role, and this is how Andalucia Agrotech DIH was born. 
Against this background, our first service was focused on community building within the region. We engage all agents to share their experiences, digitisation needs, challenges, etc. In this regard, we were included in 2019 in the JRC technical report "Exploring heterogeneous Digital Innovation Hubs in their context" as an example of good practice. 
From then on, we started defining the portfolio of services that Andalucía Agrotech is offering today to its ecosystem. 
As a recommendation to new DIHs, we consider a determining factor to receive support from different types of agents in the region. This will be a pillar for the correct functioning of the DIH, so it can be perceived as a point of reference in terms of digital innovation and technology application in the agri-food sector. 
How does your daily work look like? i.e.: How do you find your clients? How do you make sure to stay on top of the innovation? 
Our social networks, website and email play a key role in our daily work. They provide us with direct channels of communication to reach not only the existing members of our ecosystem but also companies and entities that could potentially join us. Moreover, our own network of partners acts as a driving force to promote Andalucía Agrotech DIH initiatives and involve agro-technology stakeholders in the region.
Organising and participating in fairs, forums, workshops, etc. and developing living labs are highly effective measures both to test and demonstrate new digital innovations. They are also great occasions to raise awareness of the opportunities that digital transformation can bring to the agri-food sector. Last January, we launched our own open innovation programme, called 'Agrotech Conecta'.
We identified 8 digitisation challenges from different agri-food companies, and then issued a call for innovative solutions to the start-ups of our ecosystem. This initiative has brought us closer to the real needs of the agri-food sector, and allow us to evaluate the potential technological solutions available within the entrepreneurship ecosystem.
We believe that taking part in international networks, such as SmartAgriHubs, also serves this purpose. It is crucial to foster cooperation, networking, exchange of best practices and experiences, as well as knowledge transfer among ecosystems and regions across Europe. In this regard, we have developed a technological monitoring system, enabling us to provide our members with up-to-date information on the latest developments, digital innovations, funding opportunities, etc. It can be of great value for our members to assess and initiate potential digitisation projects.  
How did you benefit from the SmartAgriHubs capacity building facilities? Did you take part in the Learning & Exchange Programme? What are the main advantages of being a member?  
We believe that SmartAgriHubs brings together a wide variety of services to make DIHs grow. Firstly, the Maturity Self-Assessment (MSA) tool gave us the possibility to carry out a SWOT analysis, which is a key element to identify the main strengths and weaknesses as a DIH. This was a get started for us to identify areas for self-improvement.
Moreover, different sections of the Innovation Portal, such as the 'Forum' and 'Network', offer great opportunities for staying informed, interacting and mapping the whole network. In this regard, with these tools we were able to form a consortium of 3 DIHs to participate in the Open Call 'RESPOND', allowing us to collaborate in a joint initiative and pool resources to achieve a common goal.
Furthermore, we think that training initiatives are also an extremely valuable resource that SmartAgriHubs is offering for DIHs. For this reason, Andalucía Agrotech DIH is participating in the 'Learning and Exchange Programme', a training platform designed to further advance the capacities and services of the DIHs. This programme facilitates sharing experiences with peers and building strategic skills. Today, we are involved in a new course linked to 'Business Planning', which is providing us with support materials and practical tips to define our business plan and gain knowledge that will enable us to better assist the FIEs in which we participate.