Editorial
introduction
Jannes Maes
Chair of CEJA
The European council of young farmers
Combining century-old traditions with the newest technologies and innovations. That is how I would describe the young generation of farmers in Europe. Farming has always been a profession filled with challenges.
But farmers, as a community as well as in their capacity as individual entrepreneurs, have always outlined pathways to overcome those challenges. Throughout the past decades many of the on farm challenges have evolved. From low yields after back-breaking labour, to minimal margins while dealing with the complexity of data driven agriculture.
When faced with such an evolving and divers set of challenges, farmers need to be equipped with a diversity of solutions and policy-frameworks that evolve at the same pace. Luckily, farmers don't stand alone in this effort. Governments, research institutions, private advisors and other partners in the food chain play a crucial role in ensuring that farmers can be assisted in their endeavours. The success of innovation fully depends on the ability of farmers to implement such tools at farm level. When tractors and machinery were developed to lower the physical impact of farm work and increase its productivity, governments stepped up with investment support, research improved the quality of work and companies developed a divers range of tools for every farmer to find what he or she needed.
SmartAgriHubs plays a crucial role in ensuring those digital innovation hubs are connected in our networks, ensuring that farmers can find the right partners for their ambition.
Today this network of partners puts a new focus on digital, data-driven smart farming. SmartAgriHubs plays a crucial role in ensuring those digital innovation hubs are connected in our networks ensuring that farmers can find the right partners for their ambition. Whether it is increasing the environmental performance of our production, making our processes more efficient or adding value to our product. These supporting networks play a key role in making farming a success story for all.
SmartAgriHubs is a project that goes on till October 2022. However short this is compared to the decades, even generations, in which a farm develops. It can still have a great impact on the young and new generation of farmers. An innovative machine, app or platform will not only improve production for the next 5 to 10 years, it also lays the groundwork for further innovation in the future. When the machine producer introduces a new line in machine management, data collection and data management, this will make a permanent change in the opportunities to work more sustainable. And these developments interact: when a farmer makes the choice to use a new tool, this immediately encourages partners to keep on improving their offer for a generation to come. Digital innovation hubs create changes for the shorter, longer, and permanent term.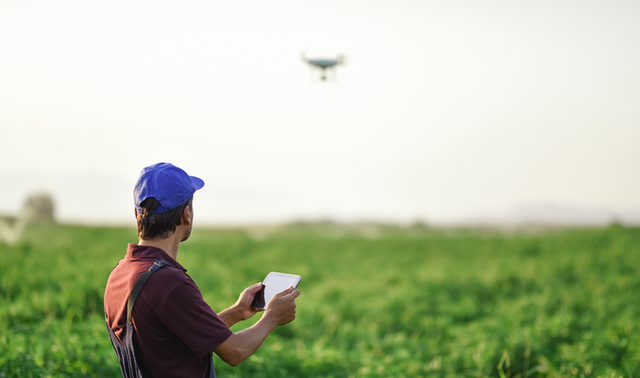 As young farmers, we have a special connection with young entrepreneurs, start-ups. The connection with bright people of the same generation with different backgrounds creates ideas that we could not imagine otherwise. Just as in nature, we experience that a diverse ecosystem gives us more solutions and opportunities than a uniform one. Projects like SmartAgriHubs can help young farmers to take opportunities from other sectors and other regions. CEJA has the natural objective to enhance such connections on a European and even global level. After the SmartAgriHubs project has ended, we hope our young farmers can continue for many years with the SmartAgriHubs ecosystem and the impacts it offers.
This SmartAgriHubs newsletter focusses on the end-users, farmers and SMEs and aims to showcase the benefits of technology adoption on farms. You will find new ecosystem members, interviews with end-users and the organisations that connect technology to end-users, and much, much more!
Enjoy!