The SAH ecosystem on sustainable agriculture through digitalisation
Taking stock
Sustainable Agriculture – what does it mean in practice?
In recent years I have witnessed a shift in consumer behaviour to focus more on where and how our food is produced.
The rise of online shopping: an opportunity to build sustainable and connected food systems
Sandra Isabel Novo Canto,
Founder & CEO of Market sostenibles tells us about the rise of online shopping and how it can help create a more sustainable agri-food ecosystem.
ISC provides a reality check for innovation
For over 20 years ISC supports farmers and local communities in rural areas in Belgium's Dutch-speaking region of Flanders.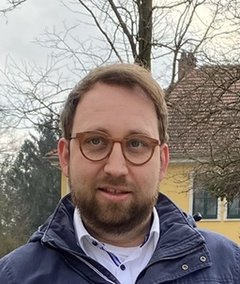 Smart and sustainable viticulture
Interview with Georg Linsberger from the Flagship Innovation Experiment 14 (Mower Robot for Vineyards) about Sustainable Agriculture
HBLFA Francisco Josephinum, the Austrian education and research institute specialised in viticulture, designed a robot for precision mowing between the grape vines. "We did this with our partners Cross Farm Solution and Hubert Schrenk Smartmotions", says Georg Linsberger, researcher in sensor technologies at Josephinum Research. "This Innovation Experiment (IE) started in January 2019. Via SmartAgriHubs we raise much interest and support, and we gain inspiration for precision and smart farming."
In viticulture, erosion protection is challenging and expensive. The area between the vines is very limited and must be kept clear of weeds to provide plants with sufficient amounts of water and nutrients. According to Georg Linsberger, use of technology leads to sustainable solutions.
What are the main sustainability challenges in viticulture?
Linsberger: "Soil health is key for the best quality provided by sustainable viticulture. That's why resource-saving tillage and herbicide reduction are the main challenges. A massive intervention into the soil, for example by milling, should be avoided. Organic viticulture uses no herbicides and focuses on active soil live by reducing tillage intensity. Combining this with our mower robot supports an active and balanced soil life, which has a positive effect on plant health."
Do you attract additional attention and contacts from the SmartAgriHubs (SAH) community and how does this support your IE?
"The experiment has been running since January 1st 2019. In March 2019, during the SmartAgriHubs Kick-Off Event in Prague, we managed to raise great interest of the European agricultural community in our project. This strongly increased the international visibility of the project."
Up to now, what has been achieved by this IE? What are the ambitions for the near term?
"Together with wine growers we defined the requirements for a robot system for a vineyard. Subsequently we developed and built a first functional model, consisting of the frame and the algorithm to navigate the robot mower. Currently we are working on the ability of the robot to drive through the rows autonomously with the integrated mower unit."
Does the SAH ecosystem also provide your organisation with a network and inspiration beyond this IE?
"Yes, we are very interested in the experience of the other IEs, especially in the field of precision and smart farming. As the leading Competence Centre for IE14, HBLFA Francisco Josephinum is actively engaged in research in these areas. We seek to exchange knowledge within the SAH network. We also gain inspiration from the SAH ecosystem by seeing how other IEs and DIHs support each other, further strengthening their competences."
Sustainable Agriculture – what does it mean in practice?
Opinion article on sustainable agriculture by Marta Hayes (UK farmer) working for Innovation for Agriculture.
Sustainable Agriculture – "A farming practice which maintains yields whilst increasing environmental goods and benefits with increased resource use efficiency, such as improved soil quality, reduced nitrogen run-off, precision agriculture and sustainable water use."
Alongside my communications role at Innovation for Agriculture, I am also an arable and beef farmer, farming 1100 acres in East England. Triggered by environmental change and an increased consciousness around personal health, in recent years I have witnessed a shift in consumer behaviour to focus more on where and how our food is produced. This reconnection means that farmers must now not only produce quantities of food but also consider quality and in particular sustainability. Here in Britain, we are proud to produce food to some of the highest environmental and welfare standards globally, but that doesn't mean we shouldn't be pushing for more.
So how do we achieve sustainable agriculture whilst also meeting the demands of a growing population?
This is where technology plays a crucial role. On our farm we are beginning to integrate 'regenerative agriculture' into the way we farm. This means that not only do we intend to return everything that we take in terms of organic matter and nutrients, but we will farm through methods that increase the level of biodiversity, carbon capture and water quality.
To do this we will reduce our spray and cultivation inputs, but to achieve the same yields or better we will need to ensure that each square meter of the farm is being individually managed rather than using blanket treatments. The only way we can do this is with help from technology. Variable rate systems will enable us to prescribe exact inputs for each area of the farm based on yield and data mapping produced by drones and satellites, as well as the technology within the farm machinery itself.
Work such as the Flagship Innovation Experiments that we see within the SAH project are crucial for taking this technology further unleashing the potential of digital farming. I am very lucky to be involved with both sides of this agricultural revolution and look forward to seeing how technology within sustainable agriculture can help us to meet the challenges of agriculture today.
The rise of online shopping: an opportunity to build sustainable and connected food systems.
Covid-19 has shaken the world as we know it. The pandemic had a tremendous impact on all areas of our lives. Many of us now work, study or talk with our close-ones remotely. Also, most of us began to buy our basics online at some point.
Confinement and social distancing meant an unprecedented increase in online shopping and significant acceleration in the maturity of the online market. Groceries are among the top 3 categories where online shopping increased the most1, and online consumer demand exceeded available supply during the crisis, and continues today in EU and global markets.
Evolving consumer behaviour and interests
Post-Covid surveys among European consumers1 2 showed some interesting trends:
1. Consumers are now more focused on their health and wellbeing, and are moving to healthier diets.
2. Brand purpose is increasingly driving sales. Environmental and ethical attributes are more valued and customers now tend to favour local and smaller brands that have purpose and a positive impact.
Moreover, in a recent study conducted by the European Consumer Organization3, nearly 60% of the European consumers surveyed indicated that sustainability and environmental concerns had an impact on their food choices.
Seizing the opportunity for sustainable agriculture
Consumers' appetite for local, healthy and sustainable food is increasing. Nevertheless, a significant part of European consumers are not sure about what sustainability really means in food and find it hard to buy sustainable food as it is not widely available4.
The online channel is certainly a good way to increase awareness and educate consumers on food sustainability and the impact of their choices. The maturity of the online market signals a good opportunity to make sustainable food available for citizens across Europe.
And the growth of the online channel is also a business opportunity for small producers and SMEs in the sustainable agri-food ecosystem, a window to connect directly with consumers and communicate their values and good practices.
We believe that the growth of online shopping represents a big opportunity to leverage the power of SMEs and e-consumers to advance towards more sustainable and connected food systems in Europe. As consumers are receptive and willing to support sustainability, it is key to strengthen efforts to educate and raise awareness on sustainable agriculture and the many benefits it has for our health and our planet's.
In Market sostenibles our mission is to facilitate the access to the online market to agri-food SMEs, and make sustainable food available nationwide. We are also educating consumers by providing full transparency on the local origin and showcasing producers' best practices. We aim to empower SMEs and citizens, and enable them to support sustainable production models with their food choices.
Footnotes:
1 "How European shoppers will buy groceries in the next normal?", McKinsey Insights, Dec 2020. Accessed 3/03/2021: https://www.mckinsey.com/industries/retail/our-insights/how-european-shoppers-will-buy-groceries-in-the-next-normal
2 "Lockdown, Shake Up: The New Normal for Shopping in Europe", PwC Germany. Accessed 3/03/2021: https://www.pwc.de/en/retail-and-consumer/european-consumer-insights-series-2020-new-normal.html
3 One bit at a time: Consumers and the transition to sustainable food, The European Consumer Organization (BEUC), June 2020. https://www.beuc.eu/publications/beuc-x-2020-042_consumers_and_the_transition_to_sustainable_food.pdf . Accessed 03/03/2021.
4 Special Eurobarometer Making our food fit for the future – Citizens' expectations, European Commission, October 2020. https://ec.europa.eu/commfrontoffice/publicopinion/index.cfm/Survey/getSurveyDetail/instruments/SPECIAL/surveyKy/2241 Accessed 03/03/2021
The need for a change in the current agricultural system to fight climate change and stop the biodiversity decline amongst other things.
An opinion article by Livia Pian and Cátia Pinto of SFCOLAB
Taking action to help fight climate change is an urgent task for humanity and all sectors.
The agricultural sector supplies a vital service to humanity, it produces food. However, they also contribute to climate change because the intensive production to feed an entire world also results in greenhouse gas emissions. At the same time, it is important to regard agriculture, and in particular the agriculture land as a (potential) carbon storage pool that may contribute to reversing climatic collapse. However, adaptations in the production methods are urgently needed, so that the agricultural sector becomes more resilient and sustainable.
Thus, is important to avoid:
1) the conversion of natural areas into agricultural areas;
2) the decline of biodiversity;
3) wasting the agricultural resources - water, energy, soil, nutrients, etc;
4) food losses in the production and consumption chain;
5) social inequality of farmers and workers; 6) inequality in access to technology and information.
The current and future changes in agriculture are made possible by innovations, good practices, and digital tools.
Good practices are based on the most efficient and effective management strategies. This should be supported by R&D, with the potential to mitigate climate change by producing more with less. Good practices are aligned with sustainability, biodiversity, soil health, carbon sequestration, adapting plants and animals, economy and resources circularity, and production of healthy and nutritious food.
Digital tools are important for sustainalising agriculture. By connecting data that are collected in the fields, with IoT, artificial intelligence and machine learning you can obtain the most complete information regarding the geographic and/or local production, generate crop models or even create tools to support the decision-making process. These tools are of the utmost importance as they allow farmers to monitor their crops, increase predictability of climate events and enable farmers to make the best decisions. Consequently, it leads to a more sustainable use of the natural resources, it enhances agricultural productivity and quality, and can automate laborious activities.
Luckily, these digital tools are becoming more innovative and accessible to farmers. At SFCOLAB, climate change challenges, farm digitalisation, and circular economy for small to medium-sized farm systems are addressed by developing intelligent, low-cost and customised solutions and by promoting socio-economic development and skill acquisition. This way, SFCOLAB is doing its part in helping the agricultural sector to become more sustainable.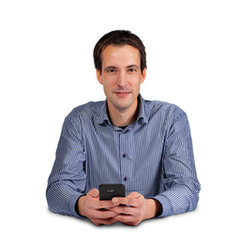 Interview with Kristof Severijns, Innovation Consultant At ISC
The Belgium-based Innovation Support Centre (ISC) is a network of knowledge centres, farmers and innovators. "We are the linking pin between innovation and application", explains innovation consultant Kristof Severijns. "Technology is a key enabler for sustainable agriculture, but it is only impactful if farmers can afford it."
For over 20 years ISC supports farmers and local communities in rural areas in Belgium's Dutch-speaking region Flanders. "Society requests farmers in agriculture and horticulture to continuously raise the bar when it comes to sustainable practices", says Severijns. "Like elsewhere, also in Flanders the agricultural sector needs to contribute to issues like reduction of CO2-emissions and nitrogen deposition. At ISC we support farmers through knowledge sharing and connecting them to researchers who can provide solutions to questions."
Severijns sees that these questions are becoming more complex and diverse. Hence the added value of ISC. "Farmers demand is our driver. Our tech team follows up on questions about topics like air scrubbers, new crops that are better in fixating nitrogen or improving soil quality, or solutions for renewable energy. Our financial team checks if solutions fit the farmers' business model. SmartAgriHubs is an innovative community which offers inspiration. Our role is to provide inspiration but also to perform a reality check for innovation, to assess if farmers can afford it and get a return on their investment."
One of the topics ISC is looking at is big data. "Big data are very useful to check for plant diseases or parts of the fields where drought is a problem, but also at livestock farming", Severijns says. "As in Flanders the average farm size is quite small, it's a challenge for the farmers to keep track on the development of new technologies and their applications. A thorough market study is required before investing in such technology. We help farmers with this kind of decisions and we also assess if farmers can jointly invest in technology in some kind of cooperation like a cooperative, making new technology both ecologically and economically viable."
According to Severijns there is enough innovative potential in 'Flanders' agricultural community. "Every 2 years we organise an innovation campaign encouraging farmers to share their innovative ideas and each edition we receive well over 100 applications", he says. "The top 10 ideas with the most potential for agriculture at large receive support for further development. If required we connect these farmers to researchers with the required expertise or we help farmers in finding the right financial partners that can provide the necessary funding." It may also work the other way, is the experience of Severijns: "Sometimes universities or other researchers ask ISC if we can help in the search for farmers who can act as pilot companies in research projects. As such we also work as an incubator fostering sustainable farming for the future."