The Gender Task Force
Columns
SmartAgriHubs and Internet of Food & Farm 2020, work together to ensure that their respective ecosystems, as well as affiliated organizations, are gender-balance aware and inclusive.
Read about the importance and the need for the Gender Task Force in the column written by Cynthia Giagnocavo, lead of the Gender Task Force - Analysis. Natalia Bellostas Muguerza, Managing Director of INTIA, explains how Agricultural Knowledge and Innovation Systems will play a crucial role in achieving a more gender inclusive digital agri-food sector.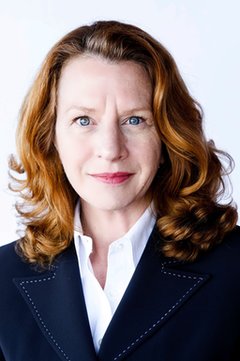 The Gender Task Force
By Cynthia Giagnocavo,
Chair, Cátedra COEXPHAL-UAL in horticulture, cooperative studies and sustainable development, University of Almería, Spain. Leader of WP5 SAH and Gender Task Force - Analysis
Why the need for a Gender Task Force?
The raison d'être of SmartAgriHubs and IoF2020 is inclusive and exponential Agri-digital community and network building, showcasing Agri-digital innovation which leads to more sustainable and competitive European agriculture. In Use Cases (IoF2020) and Innovation Experiments (SmartAgriHubs) there has been a constant push to go farther: How can we innovate? What else can we discover? What can we re-use? Who else can we involve in this multi-actor ecosystem?
While many achievements are evident a bit of self-reflection prompted a question: In our quest for inclusiveness and innovation, had we overlooked the obvious? What about women in Agri-tech and their under-utilised wealth of knowledge and capacity?
On the premise that change begins from within, the project management teams of IoF2020 and SAH set up a Gender Task Force with two connected teams of communications and analysis. Some preliminary internal analysis was carried out in both projects. We found some uncomfortable truths. Only 14% of project coordinators were women within IoF2020. Research teams in SAH consisted of 25% women. In total, women represented 21% in Use Cases and 32% in Innovation Experiments. All this, in spite of the fact that both project teams include women and men committed to gender balance.
How did this happen? And more importantly, what can be done?
Clearly, this is not an isolated or new issue. The Commission's study Women in the digital age and the Women in Digital initiative found that few women participate in the digital sector. Only 24 out of every 1000 female tertiary graduates have an ICT related subject, of which only six go on to work in the digital sector. This number is decreasing compared to 2011, so we cannot argue that time will deal with this issue. However, this study also found that if more women were to enter the digital jobs market, it could create an annual EUR 16 billion GDP boost for the European economy. McKinsey estimated a global amount of 12 trillion. Other studies have found that companies with gender balanced boards demonstrate better decision-making and that companies with more women in management have better financial performance.
The Gender Taskforce analysis group preliminary research into women and European Agri-tech has identified a substantial knowledge gap, even though women and technology has been studied in developing countries and in the context of European rural studies (e.g. digital skills) as well as specifically in non-Agri STEM and technology sectors.
It is time "to walk the talk".
Our Gender Task Force will set out a path for the wider Agri-tech community, providing analysis, sharing information and consolidating various resources and initiatives, good practices, metrics to measure, and a toolkit to move forward and find innovative solutions.
We see this as a positive challenge that requires innovative thinking and a conscious effort to "connect the dots" in an inclusive manner. In the coming months, we will have more news and results, as well as opportunities for participation in a wide range of initiatives. Watch this space.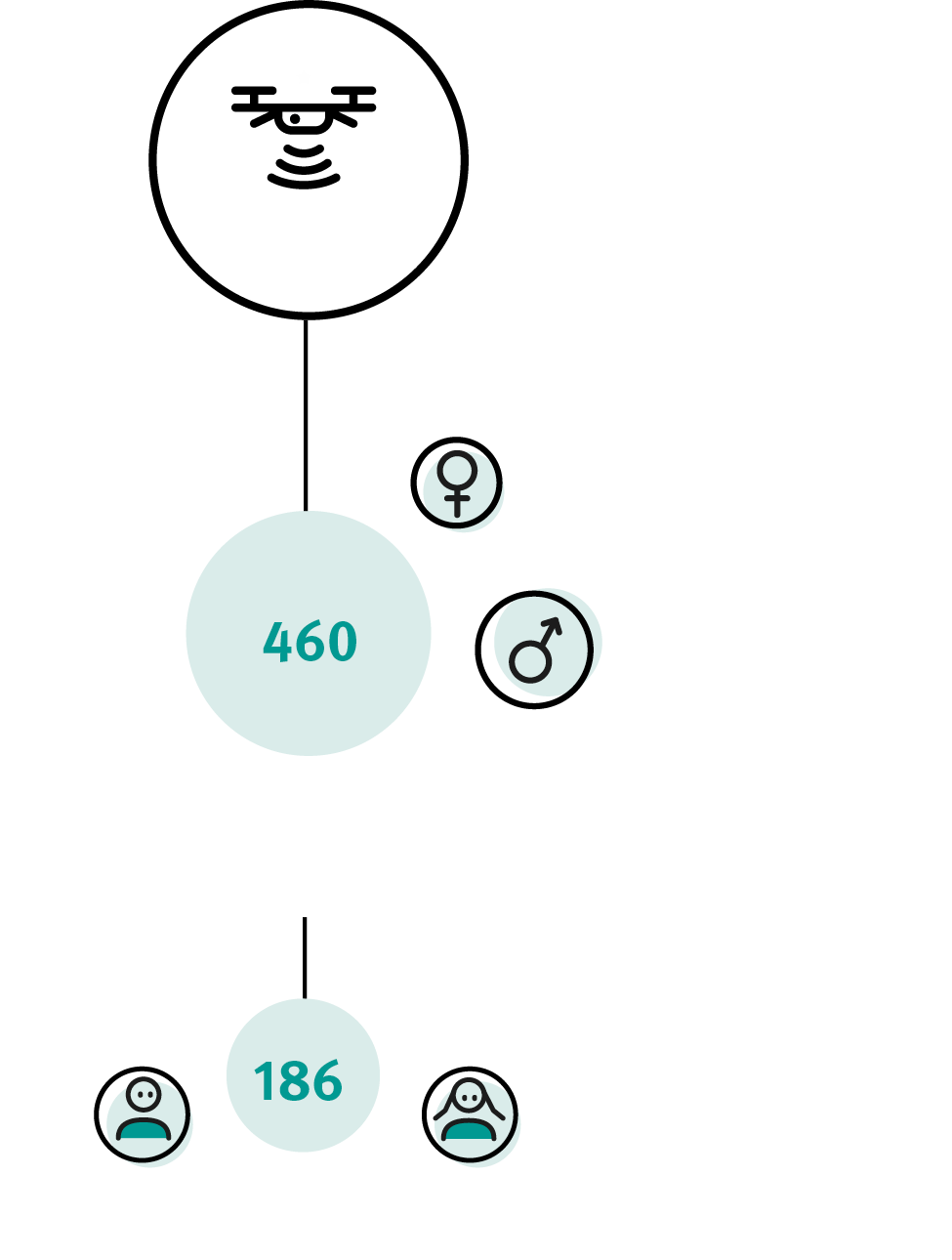 Only 20% off all the uce case employees are woman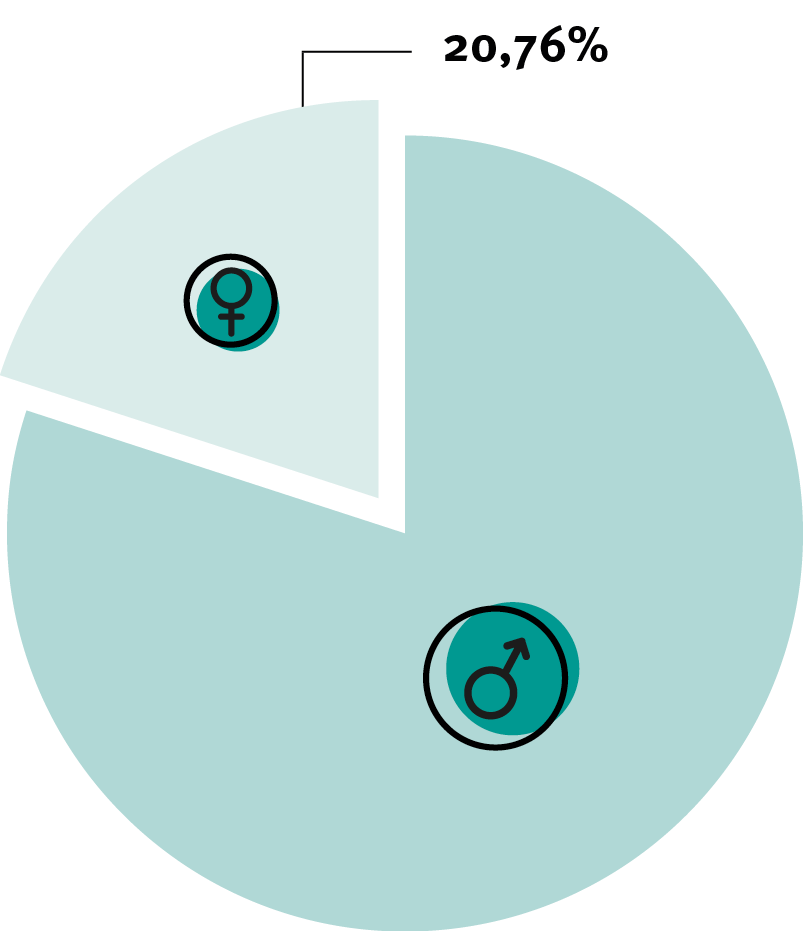 Only 21% off all the use case employees are women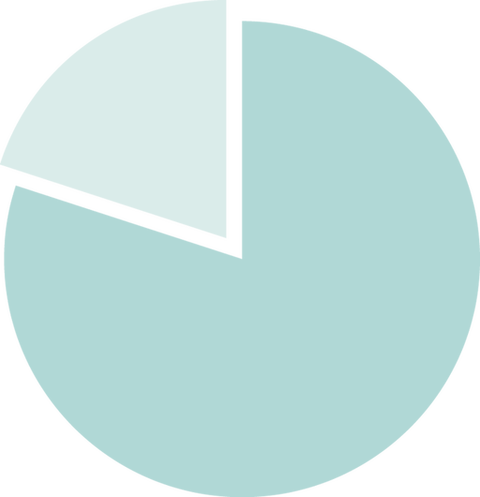 Only 21% off all the uce case employees are woman

"Our Gender Task Force will set out a path for the wider Agri-tech community to move forward and find innovative solutions."
The rate of self-employed women in rural areas is about 38%
38%
FIE EASYTOSEE AGTECH, SOCIEDAD LIMITADA has the most female employees; 8 out of 21
Around 30% of farms across the EU-28 are managed by women. Member States with the highest share of women as farm managers are Latvia and Lithuania.
30%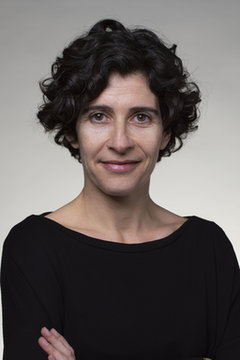 The gender lens in research and advisory for an inclusive digitalisation of the agri-food sector
By Natalia Bellostas Muguerza
Managing Director of INTIA – The Navarra Institute of Agri-food Technologies and Infrastructures
Women represent slightly over one third of the workforce in family farms in Spain. Even if most women share the farm workload, only men have traditionally appeared as farm owners, while women are considered "family help". The professionalisation of women's farming activity, and hence the achievement of gender equality in agriculture, will be further challenged over the coming years by the increasing digitalisation of the agri-food sector.
Agricultural Knowledge and Innovation Systems (AKIS) can play a key role in achieving a gender inclusive digitalisation of the agri-food sector. The AKIS encompasses all actors involved in the generation, transfer and use of knowledge and innovation in agriculture, including farmers and their organisations, researchers, advisors, policymakers, industry and consumers. Starting from the assessment of digitalisation needs, and the understanding of specific gender-related barriers and attitudes towards ICT uptake, all AKIS actors will need to implement a gender lens in their activities in order to generate and transfer ICT-related knowledge and innovation that specifically caters for women's needs, thus paving the way for an inclusive digitalisation of the sector. Furthermore, an in-depth understanding of women's needs not only in relation to "hard" (technological), but also to "soft" issues can generate innovations in relation to business models, new forms of management and finance.
The Navarra Institute of Agri-food Technologies and Infrastructures (INTIA) is a unique public research and advisory institute in Spain, having been a reference in the country for the past 40 years. Since INTIA was established, the percentage of women in technical tasks has increased; however, the research and advisory areas are far from achieving gender equality, especially with respect to management roles. Research and advisory are central activities for a well-functioning AKIS, being key for the capture of needs and the transfer of knowledge and innovation to farmers.
As the first woman serving as Managing Director at INTIA, I have the challenge of implementing our second Gender Balance Plan, fostering women's presence in the research and advisory areas in order not only to achieve gender balance in the company but also mainstream a gender lens in these key activities. Only by achieving this goal will we manage to be gender inclusive in our service, tapping the full potential of women's contribution to agricultural innovation and thus shaping rural areas with equal opportunities for all.
In the digitalisation area, the Gender Task Force of IoF2020 and SmartAgriHubs will be our mirror, as it will lead the way in mainstreaming a gender lens into ICT research and innovation, raising awareness on the connection between women and ICT, promoting digital skills and advocating for more women entrepreneurs and in leading roles. I am looking forward to collaborate with this initiative and work together for women to be accounted for in the digitalisation of the agri-food sector.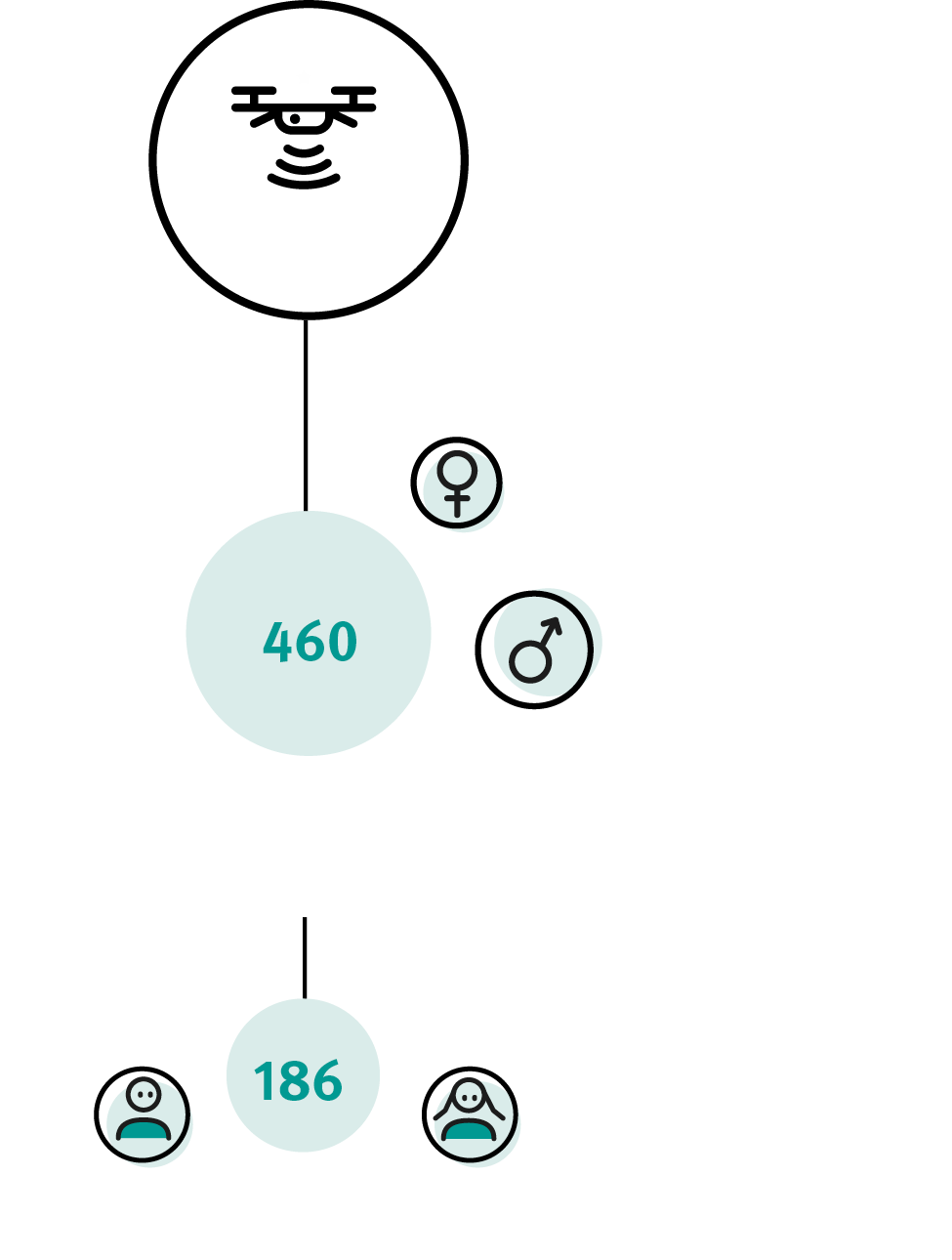 The rate of self-employed women in rural areas is about 38%
38%
FIE EASYTOSEE AGTECH, SOCIEDAD LIMITADA has te most female employees; 8 out of 21
FIE 69 - AGROVAST LIVSMEDEL AKTIEBOLAG has more female than male employees
6/4
"Pellentesque eu est urna. Cras mollis tincidunt varius. Pellentesque consectetur enim quis sapien consectetur, at pretium erat dignissim. Aliquam erat volutpat."