News corner
The past few weeks have seen several hackathons organised by SmartAgriHubs partners:
30 August - 1 September 2019
'HacktaFerme'
Was an on-farm hackathon for farmers which took place from August 30 to September 1st at L'Isle-Jourdain in the South West of France. The event was co-organised by RC France co-lead ACTA.
7 September - 11 September 2019
Global Agripreneurs Summit
From September 7-11th, the Global Agripreneurs Summit 2019 took place in Thessaloniki, Greece. The theme revolved around Defining the Future Farmer 4.0: farm, food, nutrition. SmartAgriHubs was present at a workshop about funding for AgriTech startups. The team discussed and analysed the agripreneurs' needs with respect to innovation excellence, funding needs vs. offerings as well as technology adoption and business models.
13 September - 14 September 2019
AgriTechHack
Was another exciting event which took place between September 13th and 14thin Izgrev, Bulgaria. It was organised by Nik Academy with support from the Dutch Embassy, and our partners over at FarmHackNL and the local AgroHub.BG. The SmartAgriHubs team supported the hackathon to identify regional and cross-national opportunities as input for the design and operational preparation of the open calls.
Missed out? Fear not, we have more events and hackathons coming up either organised by or with a presence from the SmartAgriHubs community:
23 September - 25 September 2019
Andalucia Sabor
The famous International Fine Food Exhibition, Andalucia Sabor, will take place in Seville, Spain from the 23rd until the 25th of September. RC Iberia lead Junta Andalucia will host a workshop co-located with the international fine food exhibition. The purpose is to analyse and identify opportunities that the SmartAgriHubs Open Calls can offer to a sustainable network of Digital Innovation Hubs and Competence Centres in order to validate the services they provide to leverage and carry out impactful Innovation Experiments. Find out more here.
23 October - 24 October 2019
FIWARE Global Summit
The FIWARE Global Summit will take place in Berlin on 23 and 24 October. It will give you the chance to discover what the world's smartest open companies, cities, universities or developers are doing differently to succeed in tomorrow's digital economy. What's more, the FIWARE Summit will host a hackathon as well as discuss innovation strategies for the agri-food domain. The objective is to identify regional needs and white spots, where the FIWARE community could reach out for new Flagship Innovation Experiments. Find out more here.
25 October - 26 October 2019
WUR Life Sciences Hack
This hackathon will take place on the 25th and 26th of October! A 32 hours hackathon to ignite data- and tech-driven collaborations between students, tech entrepreneurs, researchers, and domain experts. The purpose of the hackathon is to have creative (tech) talent from different universities and young professionals work on targeted challenges side by side with representatives of leading Dutch agribusinesses. The hackathon will be prepared and executed by FarmHackNL. The hackathon is part of the pan SmartAgriHubs Program, and SmartAgriHubs has contributed to 10.000 EUR prize. Find out more here.
AgriStartupSummit
This is an international AgriTech event organised in November 2019 in France that brings together agricultural startups and AgriTech mentors from around the world to innovate and create the agricultural activities of tomorrow. Representatives from RC France will be present. Find out more here.
Here is a selection of popular tweets from our Community from over the past few months! Do you want to feature here in the next newsletter? Make sure to tag us at @SmartAgriHubs.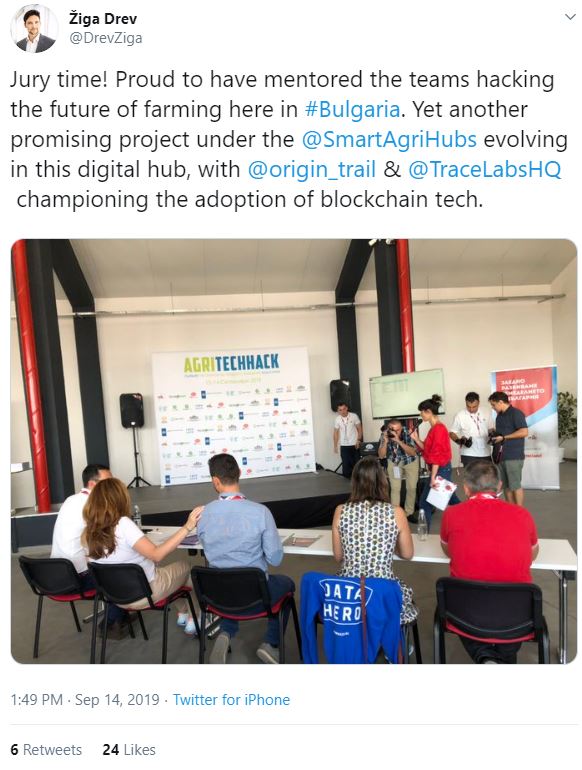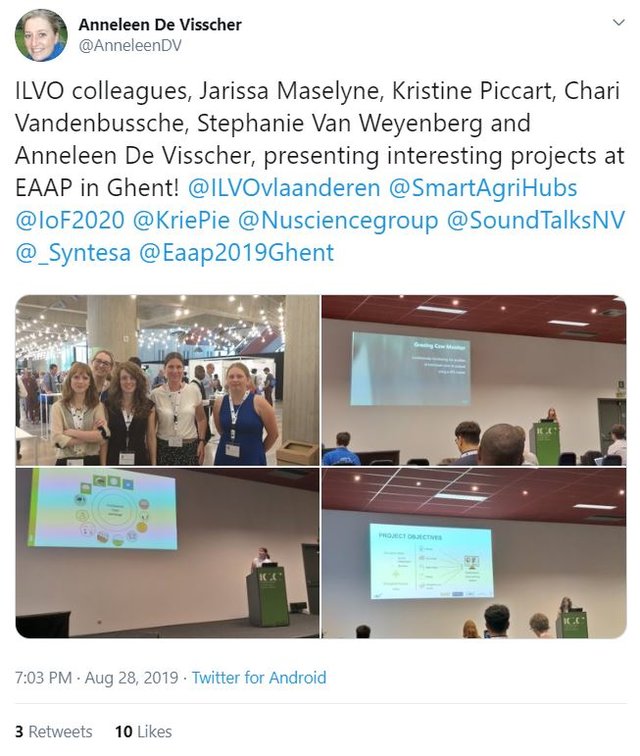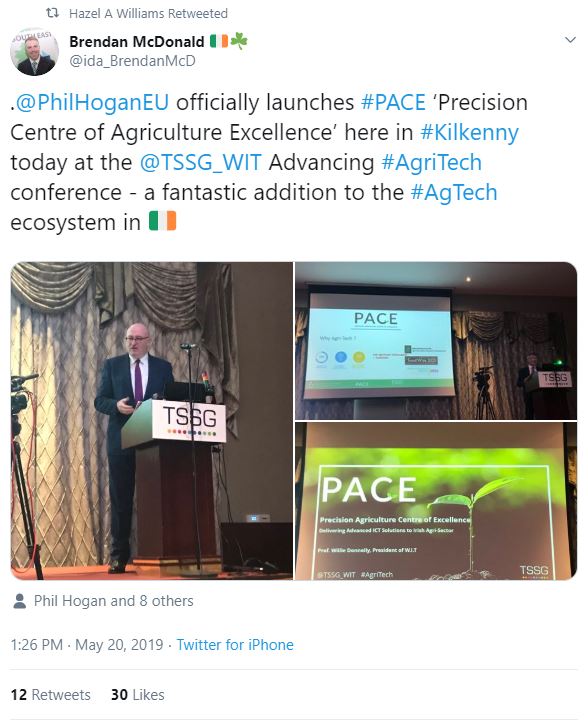 Follow us on social media
Did you know? We have nearly reached 2.000 followers across all our social media channels. Will you help us reach 2K? Give us a follow on our accounts to stay involved with the SmartAgriHubs community!

This project has received funding from the European Union's Horizon 2020 research and innovation programme under grant agreement Nº 818182.
Do you have news you want to have featured in the next newsletter?